Hey all! This is Kennedy, I'm a 4Cats trainer with the team. Super nice to virtually meet you.
Today I am so excited to be writing about one of my absolute favourite things to do at 4Cats! Every month, we introduce a brand new artist to the kids in our Artist Focus classes.
Kids get to learn all kinds of nifty info about a famous artist, then spend time creating beautiful projects inspired by that artist.
I love these classes because
I get to talk a lot and
It is so fulfilling to see the kids get inspired by facts and techniques they learned from our lessons!
So why stop there? We get so many adults asking about these classes, we thought we'd give you a little glimpse into the magic. So without further ado, here are our January & February artists for you to meet!
January Artist of the Month
Our January Artist of the Month is….
(Drum roll please)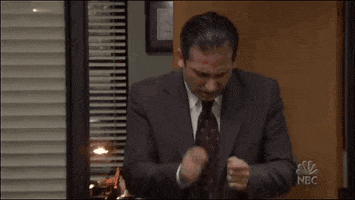 Alexander Calder!
"To an engineer, good enough means perfect. With an artist, there is no such thing as perfect."
Our favourite thing about Alexander Calder you ask? Well, we have a few:
Fave Quote
"Above all else, art should be fun."
Well, we can't argue with that. After all, we do like to refer to ourselves as The Best Most Fun Art Studio EVER!
Fave Story 
Alexander had a wife and two children. At first, they didn't have a lot of money and sometimes instead of paying people, Alexander would give away pieces of his artwork. This was the case one night when he hired a babysitter and instead of paying her the 2 dollars he owed, he tried giving her a sculpture. It looked like this:

(The Brass Family, 1929)
The babysitter was all like "Umm. No thanks. I'll just take the cash." Years later, she must have been like:
Because the sculpture was priced at 5 thousand dollars. Today? It's only worth SIX HUNDRED THOUSAND DOLLARS! No big deal. It's fine. I'm fine. 
So uhhh...if anyone out there wants to send us your artwork....we'll definitely accept.
Fave Masterpiece
I couldn't pick just one so...have three instead:
(The Finny Fish, 1948)
(Across the Orange Moons, 1966)
(Josephine Baker (lll), 1927)
And that's that on Alexander Calder! If you'd like to learn more, you could always hear it from your child by signing them up for one of our session classes here
We got more for you! Keep reading to learn about our:
February Artist of the Month
Think you can guess who it is?
Here are some hints:
His favourite colour was red 🔴
He's one of the most legendary Folk Artists of all time 🎨
It once took him 3 yrs to finish a painting because it had over 100 coats of paint on it 🖌️
Any guesses? 🤔🤔  
Alright, alright I'll tell you. Twist my arm, why don't you.
Introducing….
HORACE PIPPIN!
To celebrate our Artist Focus classes starting back up during the first week of February, we've compiled a list of our Horace Pippin faves, so that you know what your kids are talking about when they come home from class.
Fave Quote
The pictures...come to me in my mind and if to me it is a worthwhile picture—I paint it." Horace Pippin
Fave Story
When Horace was 29, he went to France to fight in the war. While he was there, he badly injured his shoulder, making it difficult for him to draw. But did he give up?
Of course not! His wife was all "maybe if you keep drawing, your arm will grow stronger!" She was right. (Like Miley Cyrus said; We can't stop and we won't stop...) The picture on the left is a painting he made of her. Name a more iconic duo...I'll wait.
On the right is a photo of Horace painting with his lovely wife Jennie, using his left hand to control his injured one. I love this story because even though his most important tool wasn't working properly, he didn't use it as an excuse to give up. This is the kind of motivation my brain could use on the days where I convince myself not to go to the gym because it's "too cold outside."
Fave Masterpiece
I love this painting! Standing in a beautiful field filled with flowers and a clique of friendly forest animals? I'm literally obsessed. You too? We can't blame you. If you'd like to sign up your child for weekly classes so you can get the second-hand scoop, click here.
I'll talk to you all soon, and stay posted for our next featured artist!
MORE ABOUT KENNEDY
About me
Hello! My name is Kennedy or sometimes Kenaydonny because my brother's name is Conner and my sister's name is Cayden so my mom gets confused and just says them all at the same time. I've worked for 4Cats for a little over a year now!
Memorable life moments
When I moved to Vancouver! I had no idea when I left that I would be meeting so many fun, creative, busy people and finding a career doing everything that I love. Not to mention the beautiful scenery! I had wanted to live in Vancouver since I was 12 years old and one day thought: why not now? So I bought a one-way ticket and figured it out from there. Best decision I've ever made!
Hobbies
Writing, editing, rewriting, traveling, passionately singing-performing in the shower/car/bank, keeping busy, making lists, eating brunch.
Strengths
During an interview, I'd probably say my biggest strength is something serious like how amazing I am at working under pressure or maybe how much I love organization and being busy....but I truly believe my biggest strength is either my karaoke skills or knowing every word of dialogue from the entire High School Musical trilogy.
Passions
I am very passionate about musicals and Doctor Who. I am also passionate about learning new things and beating my brother in Mario Kart. Other passions include but are not limited to:
Melodrama (album by Lorde), Arrested Development seasons 1-3, Sudoku puzzles, cute animals in cute outfits, improv, making stuff, eggs benedict with pulled pork on top and anything that Trey Parker and Matt Stone do. 
Dreams
I recently found my diary from when I was around 12 years old and in it was a Master To Do list. Here is the list verbatim to what I found:
MASTER TO DO LIST:
Marry a Jonas Brother (hopefully Kevin but will settle for Nick)
Sell one of my paintings for A Million Dollars (at least)
Go to Australia and come home with a pet Koala (might have to ask mom first)
Have my own reality TV show with Hilary Duff as my Sidekick Best Friend
Autograph this diary and auction it off to the highest bidder
I'd say those are all still pretty accurate.
Why I love 4Cats
Well for starters, I get to write, travel, meet new people and make art all day...and that's my job?! Do I really need to go on? Because I'm still going to.
4Cats is the place people go to have fun with their best friends, celebrate their birthday parties, go on a third date, have their company's private event etc etc. Whatever the situation, they come to make art and make memories and it creates the most magical atmosphere in the studio. I love being a part of that! Especially when the projects are finished and I can see everyone's creativity shine. I love that I get to be included in these dreams while accomplishing some of my dreams at the same time! :)
Favourite 4Cats Moments
I loved going to train at Salt Spring Island. I love every moment we talk about our hopes for 4Cats and our goals for the future. I love when a kid recognizes me from a previous class and when they are excited to create and eager to learn new things. I love how we are always changing and growing and learning. And I especially love when there is an extra piece of cake leftover from a birthday party and I get to eat that piece of cake.