 This has been us, since we released the Mini Cookie Jar workshops. We've been making cookies pretty much non-stop, because we need to keep all these jars filled! And it seems that the cookies just keep disappearing and being eaten... I wonder who's fault that is...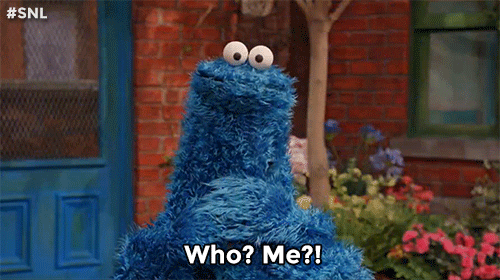 In the spirit that sharing is caring, or simply because I don't want to be the only one overeating cookies, we have decided to do a workshop giveaway! 😻🍪
So how does this work?
Head over to our Facebook page for a chance for you and a friend to enter to win a free workshop!
NEED TO KNOW:
Available for adults and families

you are 110% ok with being photographed and being filmed

it is a really cool earth clay project

you will book a glazing time the following week to glaze your bisqued clay

winners will be selected on February 28, 2018.
To Enter, Head To Facebook, and all you gotta do is:
 Love the contest post and our page on 4Cats facebook here 

Follow us on Instagram @4Catsstudio

Tell us 3 things: 

Who would you take with you?

Tag your friend and say "_____, create a clay cookie jar with me!" and then tell us why you should win 

Which studio would you like to go to? 
WHAT WILL WE DO?
Create, out of a fresh slab of earth clay, your own design of a Mini Cookie Jar!
Get creative, get messy hands and come and make something from scratch in our beautiful studio! You need to have your Mini Cookie Jars NOW?  I'm with you! You can sign up directly for the next workshop in your local studio here on our website: https://4cats.com/products/mini-cookie-jar