The make it beautiful tees are back in stock!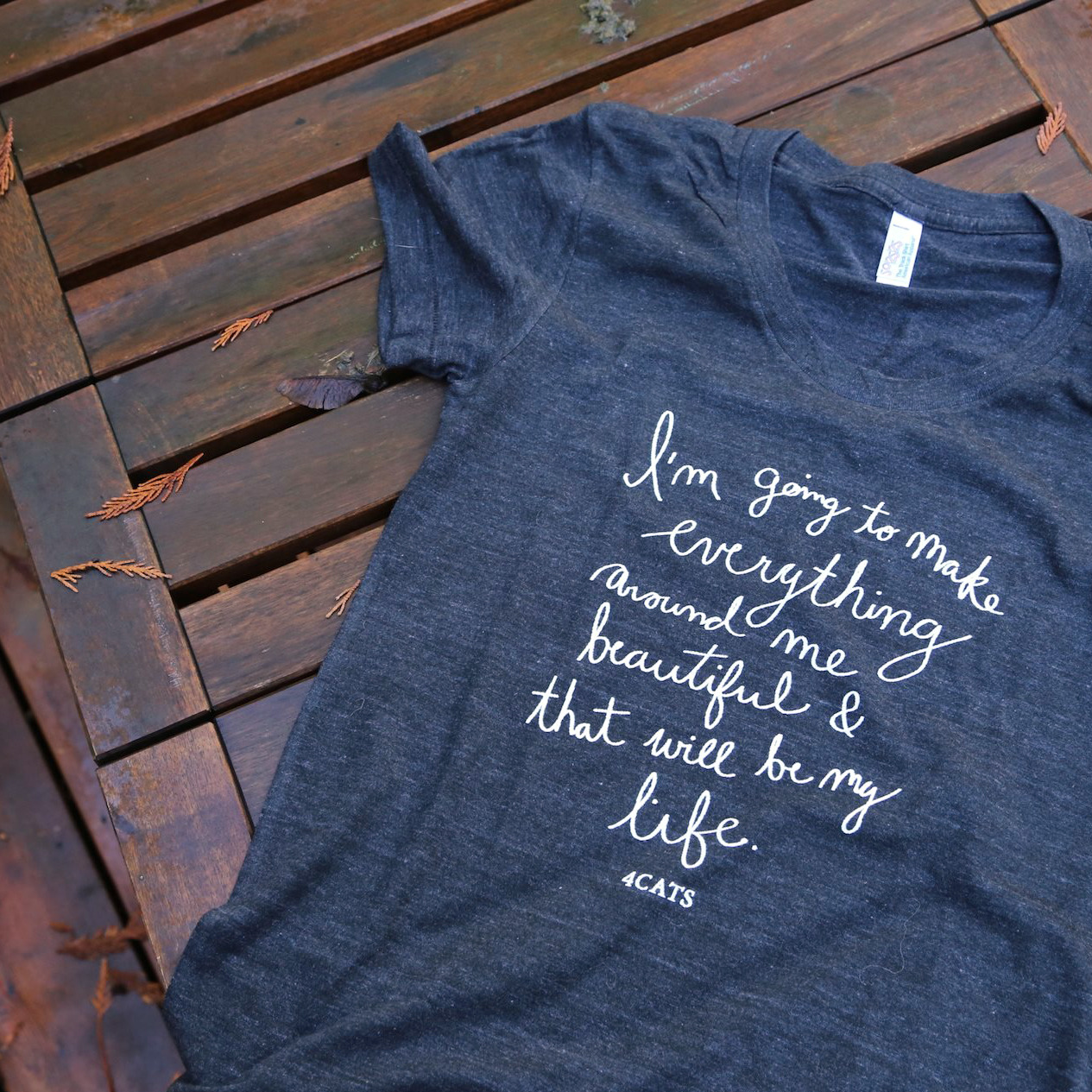 Women's Tee $29.99 plus tax.  
For a limited time get free shipping on any t-shirt order!
Available in Heather Red, Heather Navy, Black (only small left!)

Small, Medium, Large and Extra Large 

Free shipping on any t-shirt order! Canada only.
Have you ever heard the following quote, by Elsie De Wolfe:
"I'm going to make everything around me beautiful and that will be my life."
If not, then you're welcome, for introducing you to it! 😉
If yes, then awesome my friend, we're meant to get along. 😊
This quote speaks to me. At 4Cats, we exist to make beautiful things.
I love when my cuppa is filled with coffee, and my family, friends, dogs, cats, chickens, garden, studios are all close to me. Which is probably why I've been surrounded by artists, art, nature and live in the land of artists, Saltspring Island in BC. And if I am not home, I am in the studios, which are also beautiful!
Pretty much everyone we work with also loves this quote. So much so that Carol, one of my best friends and lead designer, designed the quote and my 4Cats co-founder, and life partner, Darryl aka. Bigoldee, made us all t-shirts!
In my humble opinion, to fill your life with beauty is to make art with friends and family. Pick up a brush or a pencil, or get your hands messy with some clay. Listen to a song, play your favourite musical instrument or put on your dancing shoes. Read a book, write a book, write a poem. Just enjoying the experience and process of making or enjoying art is happiness.
---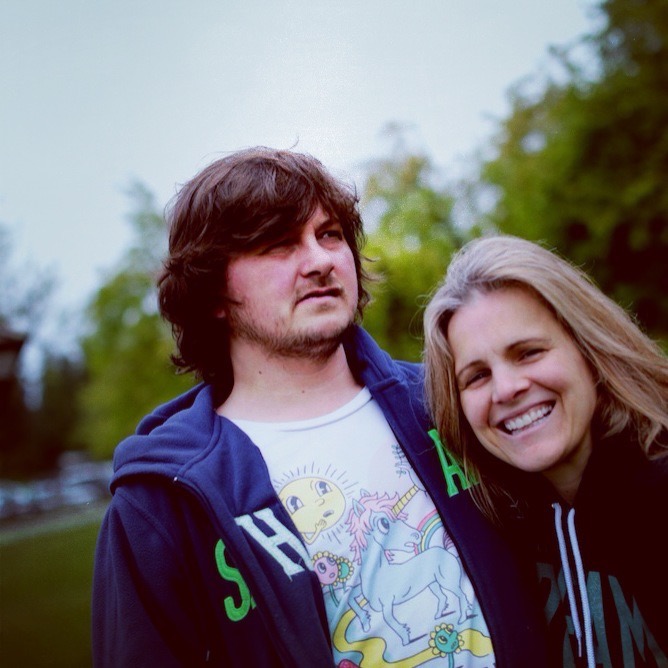 MEET JOEY SIMON
Hello! I am Joey Simon, CEO and co-founder of 4Cats. I am pictured on the right in the photo. My real name is Joey and I have spent my life very politely correcting people who call me Mr. Joey Simon. :)
MEMORABLE LIFE MOMENTS: 
Getting hitched to Big Ol'Dee (on the left in

the

photo.)
Meeting my boyz: Jet, Tex

 

and

 

Cash for the first time.
Everyday.
HOBBIES: Brainstorming, art, living in flow, working, skyping, projects, technology, learning, asking Darryl questions.
STRENGTHS: Saying screw it, let's do it - à la Richard Branson. Getting stuff done. Dreaming.
PASSIONS: Art, people, doing stuff, business, working, ideas, peace, love, helping and building businesses.
DREAMS: To work with interesting, happy people, love what we do and make good art.
CURRENT PROJECTS: Constant. Got an idea?
---