On Saturday night we held our very first Wine & Make Night at the Oak Bay Studio. We predicted it would be a hit, because this equation seems downright perfection:
Art + 4Cats Arts Studio + Wine = ❤️
Our Oak Bay studio director Mac had a blast with the guests, made sure everyone had a good time, and snapped a couple of pictures along the way!
Look at this good looking bunch all ready to create:
Fresh clay, good company and a glass of wine - looks like fun! 😄
We had a bunch of different students creating awesome things, here are some of the beauties that were made that night:
And here is another snap of our makers super focused on their creations:
Feeling like you missed out? I mean, I wasn't going to mention it but... MAYBE YOU DID!
In order to make sure you don't miss out on all the fun, we've added more dates for you all!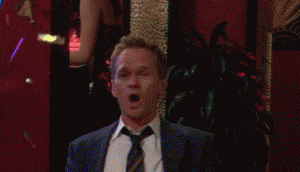 I know, I know, we're all pretty amazing, you can thank us later, when you take home the best creation you've ever made!
Here is where you can get creative and pair that with a glass of red or white next:
Main Street—Vancouver 
January 20th & 27th
Oak Bay—Victoria
January 20th, 27th & February 3rd, 14th & 24th
Uptown—Victoria 
January 20th & 27th
Byron—London 
January 27th
Want to know what you could be making? Here are a couple of the projects that are available to you!
Make your new favourite soup/snack/breakfast/giant-coffee-cause-I-can't-wake-up-in-the-morning bowl! The Animal Clay Bowl workshop is a fun way to test your hands at clay, or try something new! Get a fresh slab of earth clay, mold it, shape it and sculpt it into your favourite animal! The hardest part will be to pick which one you want to do!
Come and create the newest home for your favourite succulent, or make a planter as an excuse to go shopping for one! Stay tuned for my upcoming posts for the best places to go succulent plant shopping across the country! Here is our Hanging Planter workshop.
You wake up in the morning feeling like a sloth, not wanting to get out into the world? We hear you! But things might change if you have a cool buddy like these Lazy Morning Sloth Clay Mugs to share coffee with!
Studio availability may vary
Go ahead and sign up here! If you don't see your studio, let us know in the comment where you would like to see us offer the Wine & Make nights next!
See you all in the studio soon!